Author of;
"Brush Strokes," "Perfect Circle," "One Safe Place," and "Bad Before Good & Those In Between."
Contributing Author of
"Pillow Talk."

And His Newest Release...
HEART & HOME
Now Avalible in Paperback & Kindle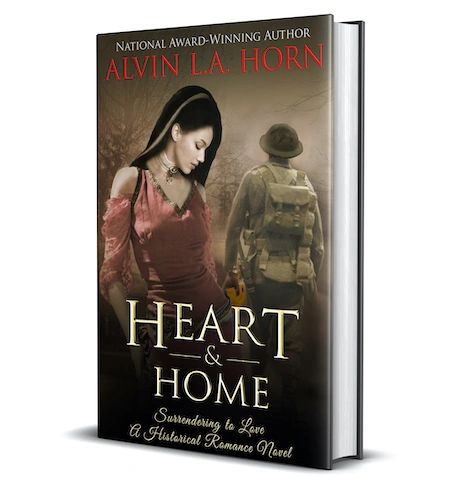 Heart & Home is a historical romance which shines bright on deep passionate love while giving hope for the future, as we peer back in history.
Synopsis: Master Sergeant Sirletto Preer, along with his band of soldiers, survived the intensities of world conflict. As the war began to wind down in the mid-1940s, the Army sets up a base by a quaint little French town. New battles arise in the form of morality, segregation, and home-sick young men wanting to go home to their families; these men missed the aura, the scent, the voice, and the touch of a woman. Sirletto Preer sets out to preserve life. Along with that mission, he is saved by a woman who nurtures his hurt soul; inspiring him to chance the final existence of fate.
Heart & Home intersects both sides of the ocean when lost and concealed love crisscross with foes committing crimes against women. Sirletto is stationed in the southern France countryside; the people – French, Spanish, gypsies, and descents of other people, reside there. On the outskirt of town, the U.S. Army has sanctioned brothels for soldiers while on leave. Of course, the Negro soldiers cannot go near the brothels. The mysterious woman who works as a maid in the brothels, Sirletto understands he must hide and protect her from senseless dangerous, shadowy-like killers.
Sirletto utilizes his natural-born leadership skills and morality while surrendering to love, friendships, and alliances. His men depend on his leadership; which creates dilemmas that force Sirletto to engage in cunning deceptions, creative skills, and a streetwise sophistication to help navigate a "separate but not equal" Army.